Travels
He did what...where?
Tom is on the road a lot and has a few tales to tell. Also a few tips for doing business in some bizarre places
Travels Tips Indian Eateries
Arizona North China Mozambique Romania North Korea India
Why does something weird always happen within five minutes of arrival?
"Nobody Messes with Payne Jr. in the Gambia." You learn that when someone in West Africa tells you there is --"no problem" you got "big problem. Tom arrived on the night of Tabasky in the enclave of Banjul with entry papers from the World Bank, was detained, bought his way out. Next day, the "Big Bosses" learned of his plight and sent out the troops and Tom back to the airport for a day of retaliation interrogation and revenge. The entire shift was sacked, and the Big Boss in charge was sacked as well. The new Big Boss has proclaimed: Nobody will ever mess with Payne Jr. in the Gambia...nobody! And that is a fact...
Lalibela. The most interesting place on Earth. A lot of people ask me out of the 50 plus countries--what was the most interesting. Hand's down: Ethiopia. Tom is working in Ethiopia as an advisor to the beekeepers and the center of beekeeping is the Jerusalem of Africa, Lalibela.
Macedonia (coming soon) The home of Alexander the Great and Mother Teresa. One of my new favorite places.
Bosnia (coming soon) Is everybody happy? Say Woo Woo! Now what about the Bruce Lee Statue in Mostar?
Japan. R & R in Onsen.
Tunisia (coming soon) The Cleanest place in Africa. Spooky Clean! (Junk left over from the filming of Star Wars in a Salt Water Lake Bed)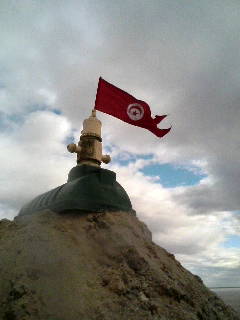 Gwangju, Korea. This city in
the southern part of South Korea is proof that very bad things happen in the world all the time and nobody notices. I vaguely remembered hearing of the Korean Army paratroopers invading the city to suppress the freedom movement of the 80s. Yes 80s! Walked the city saw the bullet holed modern buildings, the Secret Police headquarters where students were tortured and eventually killed. Took the bus outside of town to the trash dump where hundreds of martyred students were tossed. Now it is a monument. But, few visit. A city of tragedy and shame. Highlight was staying at the Hiddink Hotel, named after the Dutch football (soccer) coach who brought the Red Devils to the finals of the World Cup. My room had a photo of Hiddink, with the saying: "Hiddink, Fighting for Korean."
Kosovo I, II, III. Back by popular demand. Had to take it off line due to "popular demand" by one government employee who neglected to read the US Constitution.
(former Yugoslavian Police HQ Pristina, Kosovo, remodeled 1999 - courtesy of NATO/ US Air Force.)
Kandahar I, II and III. The great thing about this place is that it is devoid of all of the people who are supposed to be in Afghanistan liberating and developing the place. A great roast goat served on the ground!
Pan Mun Jon. The "Peace" Village! Went all the way past the border of the DMZ to the Blue Shack. Had to sign a release saying I understood this was an active war zone and that if I was killed it was nobody's fault.
Flying Monkey Lizards on the Tonto Rim of Arizona. A real story of life on the Colorado plateau--a place where crazy is the norm. (complete story)
Captured on Elevation 203 -- North China. You know the day is not going well when you are unexpectedly arrested in China for trespassing on a Naval Submarine base. Tom gets sent to he Police Station for Aliens in North China and learns of the dark legacy of the Russian Japanese wars. (complete story)
"Big Expert" meets the "Big Boss in Mozambique." The revolution ends and this devastated country in East Africa is flooded with know it all consultants like me. (complete story)
Mr. Smith Goes to Bucharest. (Romania). We loved him as Sarkis Abrian Cigarette trader from Beirut, but now Tom's friend in Romania shows the ropes in the pre and post "Animal Farm" Romania. (complete story)
A Glance at the "Worker's Paradise" in North Korea. Don't spill a beer on a "Great leader" placemat in this place. Take a look at a place where sense of humor plays a backseat to fear. (complete story)
Ten Perfect Days in Cuba. (July 2001) Met Fidel (Doesn't Everyone), Saw the Buena Vista Social Club, hung out with the North Korean Ambassador.
<![if !vml]><![endif]>Stay out of the Sewer and Avoid Monkey Attacks in India. One half hour after he arrived in Delhi, Tom's host and only person in the country of one billion who he knew dropped into an open man hole cover. And, that was just the beginning of a bad week in the land of the Sacred Cow. (complete story)
Inflated Pigs, in the Republic of China - Taiwan. (coming Soon) Back by popular demand! Fire up those air compressors as it has been twelve years since the infamous inflated pig festival in aboriginal Taiwan. (Hsi Hu Village, Miadi County) Watch out for those flying entrails!
Business etiquette and Pro Wrestling in Japan. Tom's search for the roots of the great Rikidozan! (coming soon) Remember, business card in the right hand, bow and then Karate chop to back!
Tom's Travel Tips (under construction)
#1 Never get in line at customs behind anyone in a turban. I have received death threats from Punjabisfor this comment. But, many of my Punjabi friends agree with me on this one. Next time you are in line at an airport, just watch! It is not their fault!
Never rent a cell phone abroad. Buy the cheapest GSM, non sim locked telephone you can buy at any electronics shop in Asia or Europe, and buy a pre paid sim card for about $20 USD. It will allow you to receive unlimited incoming calls, and outgoing calls are cheap. When you get to the next country find a kiosk and buy another sim card and you are in business! http://www.gsmworld.com/index.shtml
Spicy food - the Antidote to Karaoke. Anyone who has endured hours of Asian men squawking into a microphone in a smoke filled cubicle will appreciate this gem of information. Take your host to to the hottest Thai, Indian or Chinese hot pot restaurant that you can find, order the food extra extra hot. Watch the fun loving roosters sweat and forget about the next stops on the social agenda! It works, really!!! (see suggested restaurants below)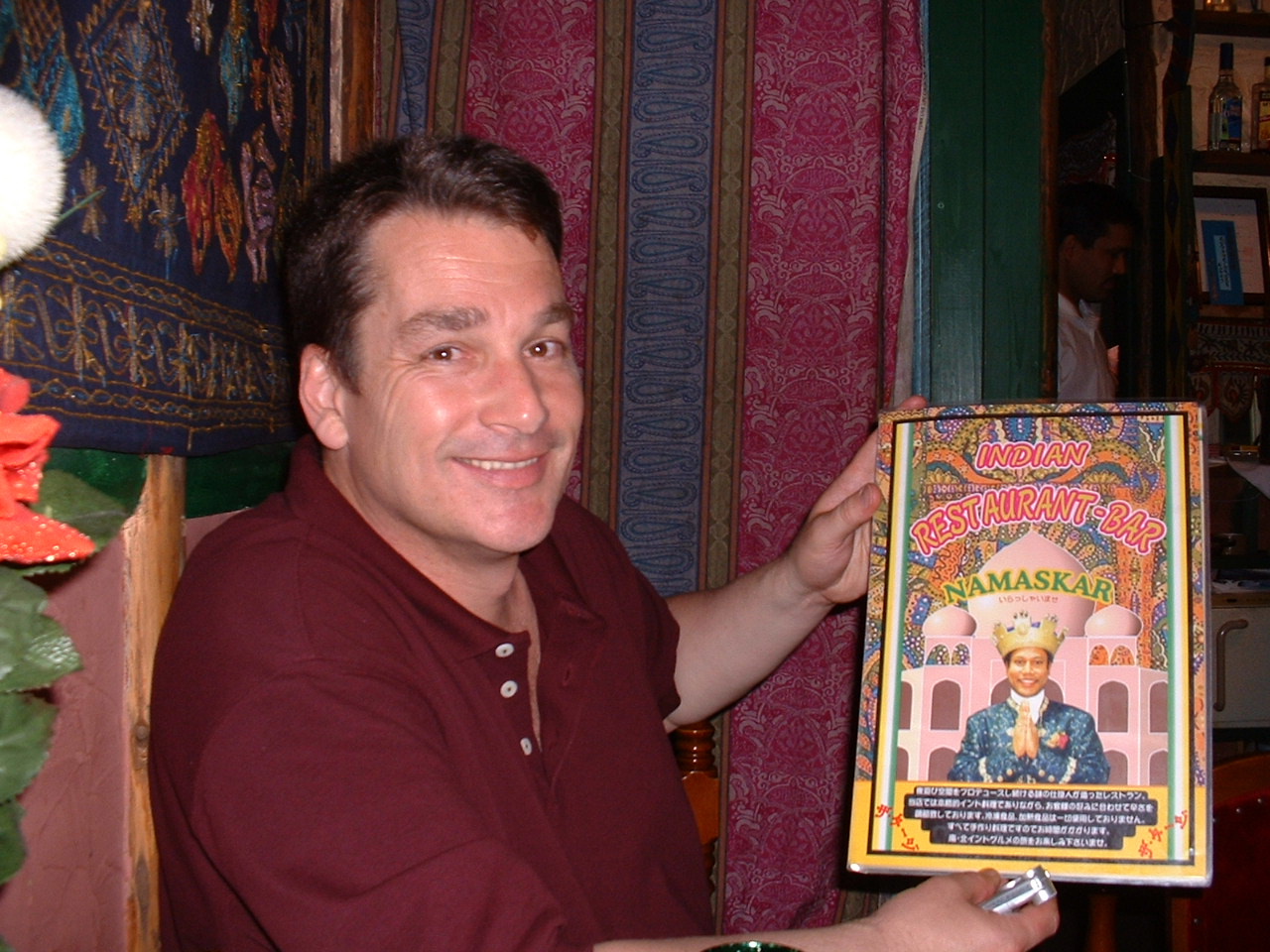 World's Worst Indian Restaurants! (under construction)
Putrid papadam in Paraguay, Morbid Massala in Mexico...Well, what did you expect in Reykjavik. Not really, one of Tom's secrets to thriving on the road is: spicy food and alcohol. In each and every city he travels, he has found or attempted to find a local Indian eatery! The results are mixed, but a good time is had by all!
Photo caption: MM Raja International Eatery in Okayama, Japan. Claims to cook any type of food in entire world, from Mongolian to Moroccan). All taste Indian. MM Raja himself visits establishment each night.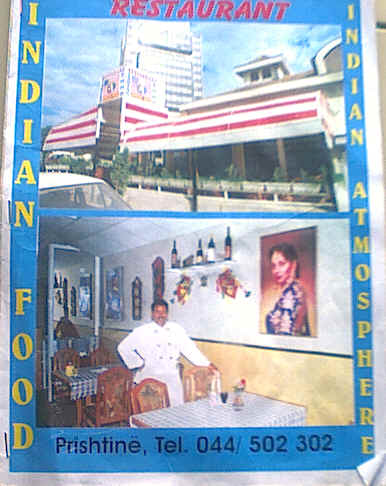 Uncle Sam's Indian Food, Pristina, Kosovo! One block south of the destroyed Serbian Secret Police Headquarters (Thank you NATO), take a right on Bill Clinton Blvd. past the Hillary Club, and you have found one of the truly interesting Indian Restaurants on this planet. Uncle Sam's, decorated in Patriotic Red White and Blue decor appeals to the hundreds of Indian, Pakistani and Bangladeshi UN Peacekeepers who inhabit this Albanian city. The menu is extensive, dishes spicy yet a bit cold. Watch out for "unidentified bone structure" in their "chicken" dishes. Manager will reluctantly play Indo pop music on request, but claim it is bad for business. Friday night is Chinese night! Smoking is mandatory as are all public places in Kosovo.
The Maharaja, Tallinn Estonia.
The Bombay Palace, Reykjavik Iceland.
Mayur, Prague, Czech Republic.