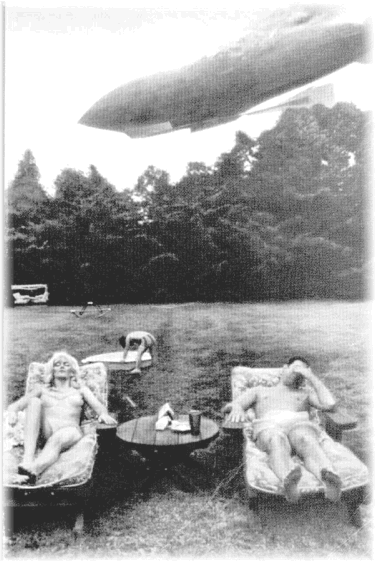 Thank you for visiting our site. Visit often, and check this page to see what we are up to. I will try to post all of the new stuff in chronological order so you frequent visitors can keep up on this ever growing site.
Chronological Updates:
May 2002. TJPMD Deployed to Afghanistan. TJPMD has received a contract to assist the Central Asian Development Group in the Helmand Province of Afghanistan working on the cotton sector in opium eradication activities.
TJP featured in June 2001 Business Week - Asian Edition. A chance encounter with an American Journalist stationed in Vladivostok, Russian Far East resulted in a cool story about TJP business in the Hermit Kingdom. The article described our company as a firm that specializes in advising companies on entry into tough markets." Also quoted my good friend Michael Sun who sells everything from "Screaming Bat" electric fans from China to Harley Davidson motorcycles from the USA to the elite of the Democratic People's Republic of Korea, also known as North Korea. http://www.businessweek.com/magazine/content/01_23/b3735130.htm TJP is curently researching the profesional wrestling traditions of North Korea, and will post at a later date!
Romania Up close! I added a page for my friend "John Smith", my old friend in Bucharest. Yes, this is the same guy featured in the New York Times several years ago who painted Camels on all of the yellow lights in Bucharest to promote the popular brand of cigs. Also, stenciled Romanian army tanks. Now John runs his own distribution business called "Lucky Shamrock" which according to John is involved in the distribution of fodstuffs throughout Romania and "other" activities! Sorry John does not really look like Uncle Fester of the Adams Family, but we were in a hurry when we took the web cam shot during a recent visit!
California Raisins. 20 years of raisin information on line. I gotta make a living some how!
Nutraceuticals. A guide to phytochemicals in foods.
Doing Business in North Korea, a practical guide to doing new business in the Worker's Paradise.
Coming Soon! Back by popular request! Tom's guide to the worst Indian Restaurants in the world! Putrid Papadom in Iceland, Disgusting Dosas in Detroit, Curdled curry in Cuba!
Viva Honduras! TJP is now working in the wonderful Central American country of Honduras. As marketing advisor for the Honduran Dairy Project, administered by Land O' Lakes International, and the US Agency for International Development (USAID), Tom is working in the coastal town of La Cieba and in San Pedro Sula. We are helping the project bring new life to the country's dairy industry through marketing activities! Watch for an update on this activity! http://www.catracho.net
TP's Views on North Korea featured in US Military Newspaper. Read what the US Military newspaper "Stars and Stripes" has to say about Tom Payne's pioneering work in the Worker's Paradise in an article titled: A Rare Look at a Secretive Nation. (Adobe pdf.) Note the contrast between the folks who are considering "studying the market," and they guy who has already done it!!! Sorry Great Leader Junior, no disrespect intended -- have a happy birthday and enjoy the upcoming Wrestlemania 2000! 1/28/2000
TP featured on BBC World Service. Listeners around the world heard an interview by Tom Payne on traditions associated with walnuts. Tom shared the waves with experts in China, Azerbaijan and Iran. The broadcast can be accessed at: http://www.bbc.co.uk/worldservice/outlook/ 1/27/00
Olive Oil Presentation - Tom Payne gave a speech to the International Olive Oil Council at the annual meeting in San Francisco. The speech covered the current situation on Trans Fatty Acids in foods, and how this will effect the use of olive oils in food products -- The future looks bright for olive oils!
Mediterranean Conference: TJP worked with top chefs of the Mediterranean to develop a series of recipes which were presented to a conference on Mediterranean cuisine at the Culinary Institute of America at Greystone in Napa Valley. They were a hit! 1/19/00
Mexican Uses of California Raisins. TJP developed a series of recipe brochures using golden raisins in traditional Mexican recipes.
Successful Seminars in China! TJP orchestrated technical seminars in three cities in China for client: Almond Board of California. A skilled baker from Taiwan dazzled crowds of up to 100 bakers at events in Wuxi, Suzhou and Xiamen. Private bakers are an important business link to China and are some of the leading entrepreneurs in the country!
New office construction complete! TJP has developed a new office building in San Mateo, California on the edge of the Silicon Valley. The two-story 1930s are deco beauty has been systematically restored and equipped with a conference room, library and sun deck! Check out the photo tour of our new digs. Directions:

Baseball and Blueberries! The Japanese are baseball crazy, are concerned about good eyesight and love blueberries. TJP combined the mix and presented a unique promotion for the North American Blueberry Council. We ran baseball advertisements in two of Japan's premiere baseball publications Weekly Giants (Yomuri) and Baseball Weekly. The unique ad, titled "Batting Eyes" touted the eye strengthening virtues of dried blueberries, which are scientifically documented! We offered free samples to baseball teams who would sign up and document their batting averages over the year. The result have been overwhelming and now we are rolling out the concept to Archery, computers and golf. According to TJP, Japan is too big and expensive a market to address through the consumer channels! Take a niche market route to succeed! Oh yes, blueberry sales to Japan have increased from 300 Mt to more than 10,000 metric tonnes in just three years! Batter up!

Kanji Web site! TJP has published on of the first bilingual Japanese/English Web sites. Http://www.blueberry.org/jpn You may need to go to Microsoft Internet Explorer Update to load Japanese Fonts. It is worth it! While you are in the web mood, check out the latest Japanese Baseball Standings. http://www2.inter.co.jp/Baseball/1999/99std_c.html If you like Japanese baseball, you will love the ultimate Mondo Godzilla site: http://www.inteleco.com/mondogodz/index.html
TJP Active in Mexico...again! TJP resumed marketing activities in Mexico, this time in the poultry and baking industries. We just finished a series of seminars on Canadian flaxseed in the Jalisco Highlands, Morelia, Mexico City and other cities. We believe that Mexico has "bottomed out," and the industries are on the move again. We are especially bullish in Mexican bakeries who are advancing with product development and health ingredients!
TJP in ten cities in China! We now are active in ten cities including Beijing, Shanghai, Guangzhou, Suchou, Wuxi, Tianjin, Chendu, Harbin and Xiamen. We just completed a series of seminars for the Almond board of California utilizing a Taiwanese baker.
Video Teleconferencing. Its hard enough to get a phone line out of China, but a video teleconference. TJP orchestrated a live video teleconference from Modesto, California to Guangzhou China. On the Chinese side, we featured a guest expert from Wuxi University who showed off ten new snack food flavors. On the California side, the audience spike live to big experts in almonds. Last year, TJP pioneered this concept and linked Modesto to Budapest Hungary for a trade seminar.
I have Returned! A near plane crash did not deter Tom Payne from returning to Mindanao for a seminar on California raisins. After having to cancel a seminar last February, Tom returned on his own to complete his mission to Cagayan de Oro Philippines. After the seminar, he traveled overland to Davao City, and according to Tom passed in and out of rebel controlled territory at six checkpoints! they figured that any one with light skin in this area must be dangerous!
11 hours south of Kunming? Ever wonder where "the middle of nowhere was?" Head via dirt road, 11 hours south of Kunming, Yun Nan province, spend the night at a plantation and next morning hoof it another five hours to the largest walnut growing plantation on earth! TJP brought a team from the University of California, UC Extension and the California Walnut Commission to the Golden Triangle to see what is happening in the real Chinese Walnut Industry. According to locals these were the first Americans to be seen in the area since the WWII and they were amazed! The journey went very well and the California walnut industry is aware of the real situation!
TJP Publishes Client Web Sites. Does he ever sleep! Check out the North American Blueberry Council , and the Walnut Marketing Board web sites. Sorry, no inflated livestock, but lots of good, and updated information! The Blueberry site features a Japanese language Kanji section in HTML. This is one of the few dual language sites on the web, so check it out!
Summer ,1998
Indian Snack Foods Seminar in Chicago. December 2, 1998. TJP will conduct a seminar on the USA market for visitors from India who are the leading snack food manufacturers in the country. We will have guest speakers from the US Government, Snack Food Association and Tom Payne who will speak on the ins and outs and realities of importing products to the USA. (11/20/98)
TJP to move to new offices. TJP will be moving down the street to San Mateo, California. We have a new building all to ourselves, which we will be renovating in the next few months. (Tom loves to do remodeling!) The new offices feature an upstairs/downstairs, a sun deck and chile pepper warehouse with roll up door! What more could we ask for (11/10/98)
Back to Hungary. TJP's Edith Nagy in Budapest will assist the Almond Board of California with the upcoming Foodpest trade show. (11/1/98)
China Action. TJP has been awarded a contract to work with small bakeries throughout China on behalf of the Almond Board of California. (11/1/98)
TJP Back in Raisin Action. TJP was assigned as food technology marketing consultant to the newly-created California Raisin Marketing Board. (11/1/98)
TJP Speaks at International Sultana Conference. TJP gave a presentation on product development at the meeting of Sultana producing countries, held in San Francisco. 10/16/98) View his presentation.
TJP to speaks in Mexico City. Tom Payne will visited Mexico City on October1 to lecture on egg products to the National Chamber of Commerce of Bakers, Canaimpas. Had the opportunity to work again with our good friend Evelyn Villavicencio and others in Mexico City!
TJP visits Japan. Tom will be in Osaka Japan September 15-19 to work on the market for blueberries. Already our efforts in Japan are going great and significant export advances have been made!
National Baking Center Seminar. TJP presented California walnuts to instructors at the National Baking Center in Minneapolis, Minnesota USA, August 17, 1998.
India Seminars on Snack Foods. TJP will work with Insight Management Consultants on a series of seminars for Indian Food Processors in Madras and Bombay, August 14-20.
TJP conducts seminars in Hungary. TJP coordinated a video teleconference/ trade meeting in Budapest, August 17, 1998. The conference brought together the import trade in Hungary with the Almond board of California in Modesto, California via state of the art video teleconferencing. We had to wake up pretty early on this side, but it was a big success, and something we will explore further in other markets.
TJP to conducts raisin seminars in Singapore and Malaysia. TJP successfully orchestrated confectionery seminars in Singapore and Kuala Lumpur Malaysia in July on behalf of the California Raisin Growers. We will brought over a master confectioner to demonstrate how bakers and confectioners could create inexpensive fruit fillings with California raisin paste as a base. The Raisin Durian filling was a hit! Tom consumed more than 5 curried fish-heads during the week.
China Seminars a Big Hit! TJP conducted a series of four confectionery and baking seminars for the Almond Board of California in China. We brought a master German Confectioner to: Beijing, Dalian, Wuxi and Shanghai and we played to full houses. See the Tom's Travels section soon for details on his big adventure to Elevation 203 in Dalian -- a place where Russia and Japan squared off in the 1900s war--also where Tom almost got arrested for espionage and accidentally straying onto a top secret Chinese Naval Base! (Just another workday for TP!)
---
---