Tom has seen it all. Professional wrestling in Mozambique, the World's oldest Pecan nut museum in Chihuahua, Mexico to the world's worst Indian restaurant in Czechoslovakia!
Visit this site to see just a few of the strange but true happenings on the road!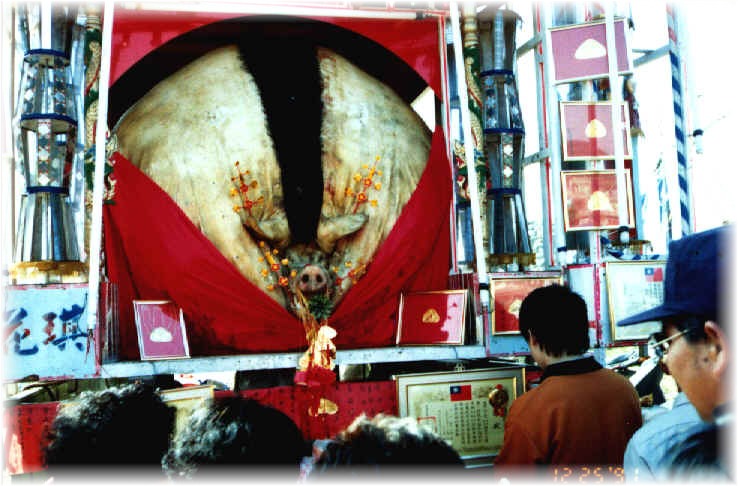 The Inflated Pig Festival, Hsi Hu Village, Miadi County, Taiwan, Republic of China. Every 12 years the aboriginal peoples of this remote village gather the fattest swine and sow, inflate with air compressors and add pineapple garnish to compete for the fattest pig award!