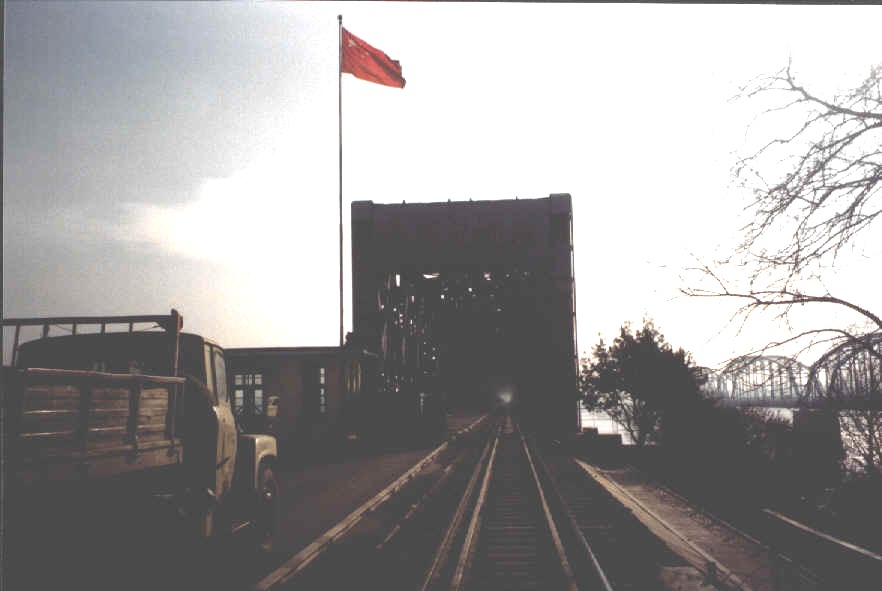 The Pacific Rim and Beyond! Asian business is not conducted in the lobby of the five star hotel -- it is in the field! TJP has been in the far fields of Asia for The past ten years conducting activities from the factories of Japan to the North Koran frontier! See photo: (The North Korean Frontier @ Yellow River)
TJP is a pioneer in business-to-business marketing in Asia. In the People's Republic of China. TJP's local representatives from eight of China's major cities conduct a variety of activities for clients. This includes in-the-field research, product feasibility studies, promotions, seminars, and other activities. In a country with 1.2 billion people, TJP gets the job done. This has resulted in significant gains for California almonds in the baking and food industry.
California Almonds for China - TJP has set up a network of eight local representatives who assist the Almond industry in market development efforts. Each, set up with laptop computers and internet access, the network spoked out from Shanghai conducts activities such as seminars, trade publicity, meetings with private businesses and other activities in a rapid manner.
More than 500 trade contacts per year
Activities at the Wuxi University Food Science Department
More than 300 promotional days with bakeries.
Our people, are Chinese, they are educated and they are active and in the field to get the job done for clients!
See our page titled: China Marketing Cooperative for the whole Story)
Southeast Asian Trade Seminars -- Southeast Asia looks to the world for new food manufacturing ideas. TJP brought in master chefs from Eastern Europe to conduct seminars in Singapore and Taiwan for baking associations. Major industrial bakeries launched California raisin specialty items mimicking Eastern European baked goods. And, they are still on the market!
Central Asia - TJP advises Uzbeki producers of botanical ingredients on product specifications and marketing in the western world.
Vietnamese Tea for Japan - TJP works with producers of Tea in the Haiphong region to produce by products for chemical extraction in the Japanese food industry.
Navigating the Japanese Maze -- TJP has worked in the complex market of Japan for more than 10 years and understands the system. We helped introduce California walnuts to the baking industry and it is now a staple. Now TJP is making blueberries a hit, capitalizing on perceived health benefits. Shipments are at an all time high. We are just getting started!
Indian Snack Foods -- TJP works with Insight Management Consultants in New Delhi to conduct activities on behalf of Indian producers of snack foods. TJP travels frequently to India and is also able to source items and ingredients in this exotic country.