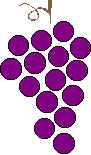 Case Study: Using Technology for Market Development
TJP Helps Raise the Raisin Market
Situation :
In 1976, the California raisin industry suffered a serious crop disaster, dropping from more than 300,000 metric tons in production to less than 100,000 metric tons. The industry could not make commitments to the food manufacturing sector in America, and many long-term customers were angry and alienated. The situation further deteriorated in the following months, with California raisin prices rising sky high. Imported raisins seeped into the home market for the first time in decades. Market share was lost. The next year, the Italian wine industry flooded the United States with inexpensive wines, which directed a substantial quantity of wine grapes to the raisin market. More than three times the normal tonnage flooded the market at once! The hostile market was not eager to absorb the flood.
The Program:
• TJP market research suggested that the variety breads sector was about to explode, and suggested that the industry enter into R&D for this category.
• Food science research for the first time identified several characteristics of California raisins which made it functional and beneficial in variety breads. Raisins contain organic acids which inhibit mold growth or spoilage in breads. Raisins could be used to displace artificial preservatives and additives resulting in increased shelf life.
Results:
In the first year of promotions, raisin usage in the variety breads category jumped from two products to more than 35 products in the Safeway chain alone.
Overall raisin usage in the food industry picked up momentum as well, and new product introductions jumped from only 16 to more than 100 in just two years.
Since the initiation of the program, domestic bulk shipments have risen between 15 to 25 percents annually.
TJP has worked as a partner with the California Raisin industry for more than 10 years. The market has grown as well as the strong relationship between client and agency. We expect ;this relationship to be mutually beneficial for years to come.